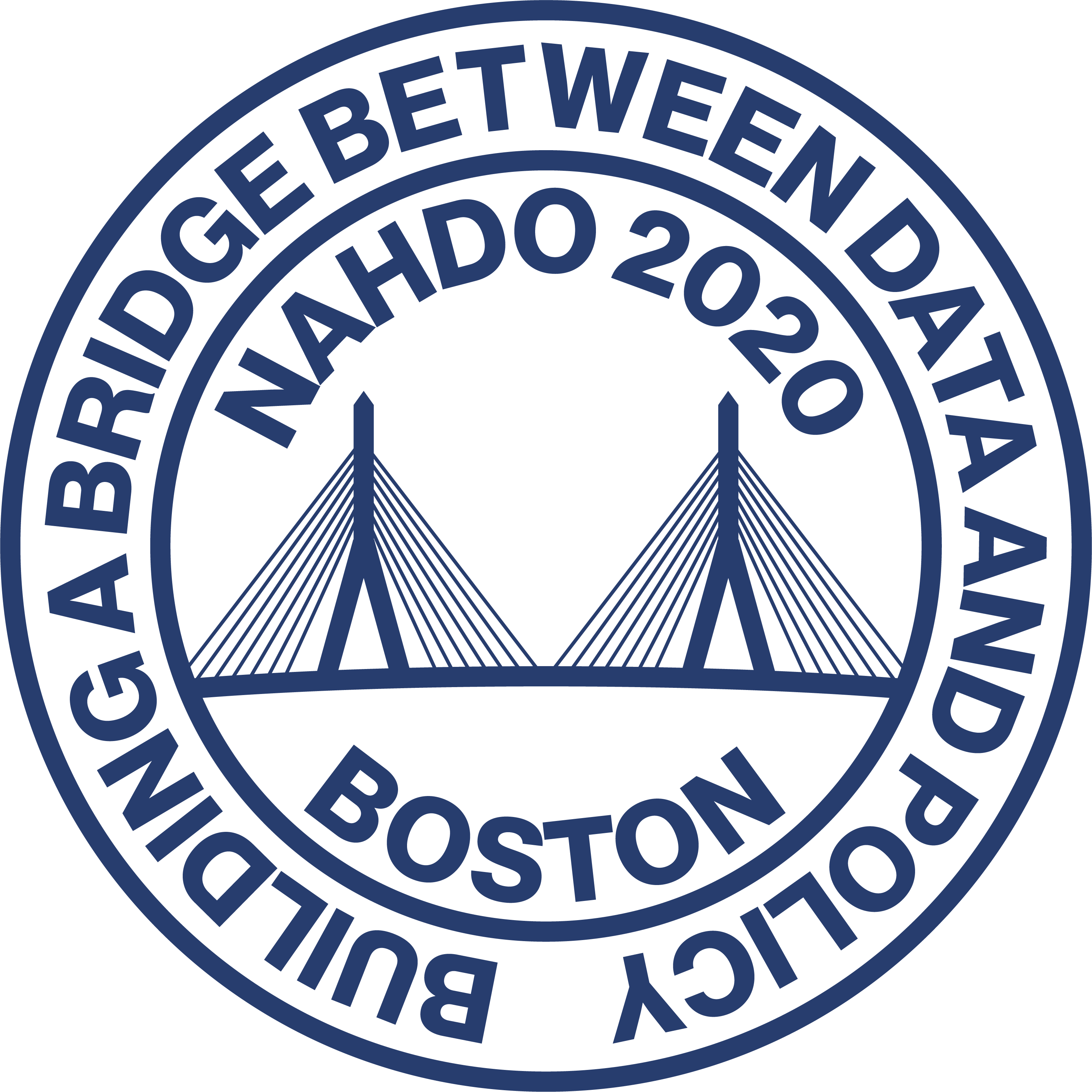 35th Annual Conference
#NAHDO2020
NAHDO is very excited to announce that our 35th Annual Conference will be held August 17-19, 2020 in Boston, Massachusetts! 
This year, in a historic move, we will be joining with the National Academy for State Health Policy (NASHP) to co-locate our meetings. While the two conferences will remain separate, we will be meeting at the same time and in the same place (Boston Copley Marriott Hotel). 
The NAHDO 35th Annual Conference will offer you the latest information on health data initiatives, innovations in analytics and public reporting. There will also be opportunities for all attendees to attend one or more joint sessions focused on the interaction of policy and data.
We are working with NASHP to plan joint networking opportunities including an opening reception, the famous NASHP Blueberry Break, closing luncheon and other breaks throughout the week in the exhibit hall. More details to come as the time gets closer. In the meantime, mark your calendars and plan to join us in Boston! 
More details about the agenda and registration will be posted here as they are available.
CALL FOR ABSTRACTS
NAHDO's Program Planning Committee is now accepting abstract submissions for our 35th Annual Meeting. If you would like to present your work or ideas in Boston, Massachusetts (August 17-19, 2020), please submit your abstract proposal using this form.
While you can submit a proposal on any health data topic, this year's priority topics are:
(1) Improving and Expanding Analytics
(2) Building a Broader Vision of Health Care Data
(3) Bridging Data and Policy
(4) Improving Data Quality
(5) Privacy and Security: Data Release Strategies