Over the years, NAHDO has given awards that recognize an individual's contribution to data use or programming at a NAHDO member health data organization. In 2021, NAHDO established the name "Data Pioneer" for this award.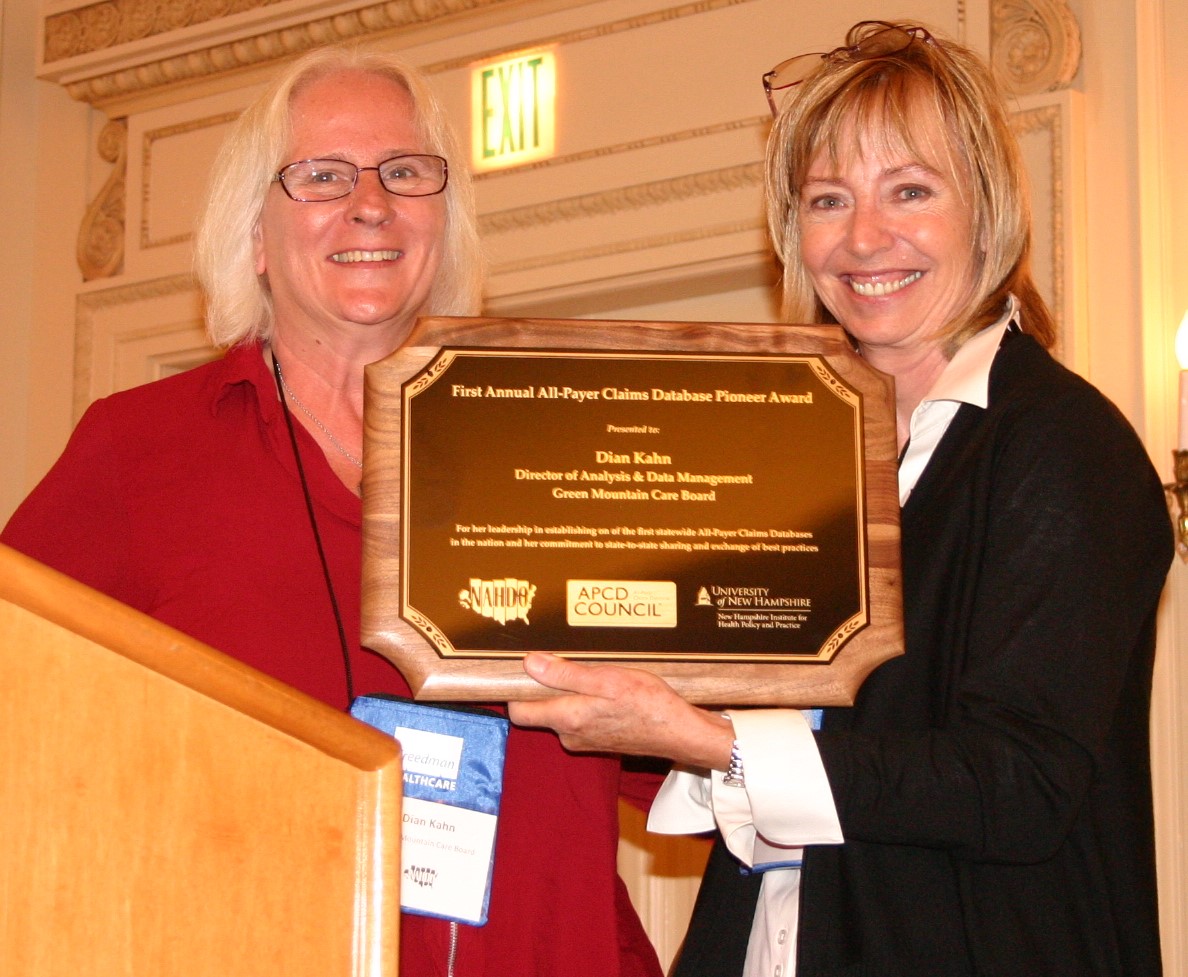 Dian Kahn receives the First APCD Pioneer Award
2021 Awardee
Jay Want was an early pioneer in leveraging the power of data to realize improvements in the quality of care delivered at the practice level. While at CIVHC, Jay worked tirelessly to help make the CO APCD a valuable information source that could help realize the vision for improving healthcare for all Colorado residents. Jay now serves as the Executive Director at the Peterson Center on Healthcare, "a non-profit organization dedicated to making higher quality, more affordable healthcare a reality for all Americans." Throughout his career, Dr. Want has demonstrated a passion for and commitment to using data analysis and outcomes measurement to improve the delivery of healthcare and population health for all he has served. 
Past Awardees
2014 - Diane Kahn
2015 - Patrick Miller
2016 - Al Prysunka
2021 - Jay Want