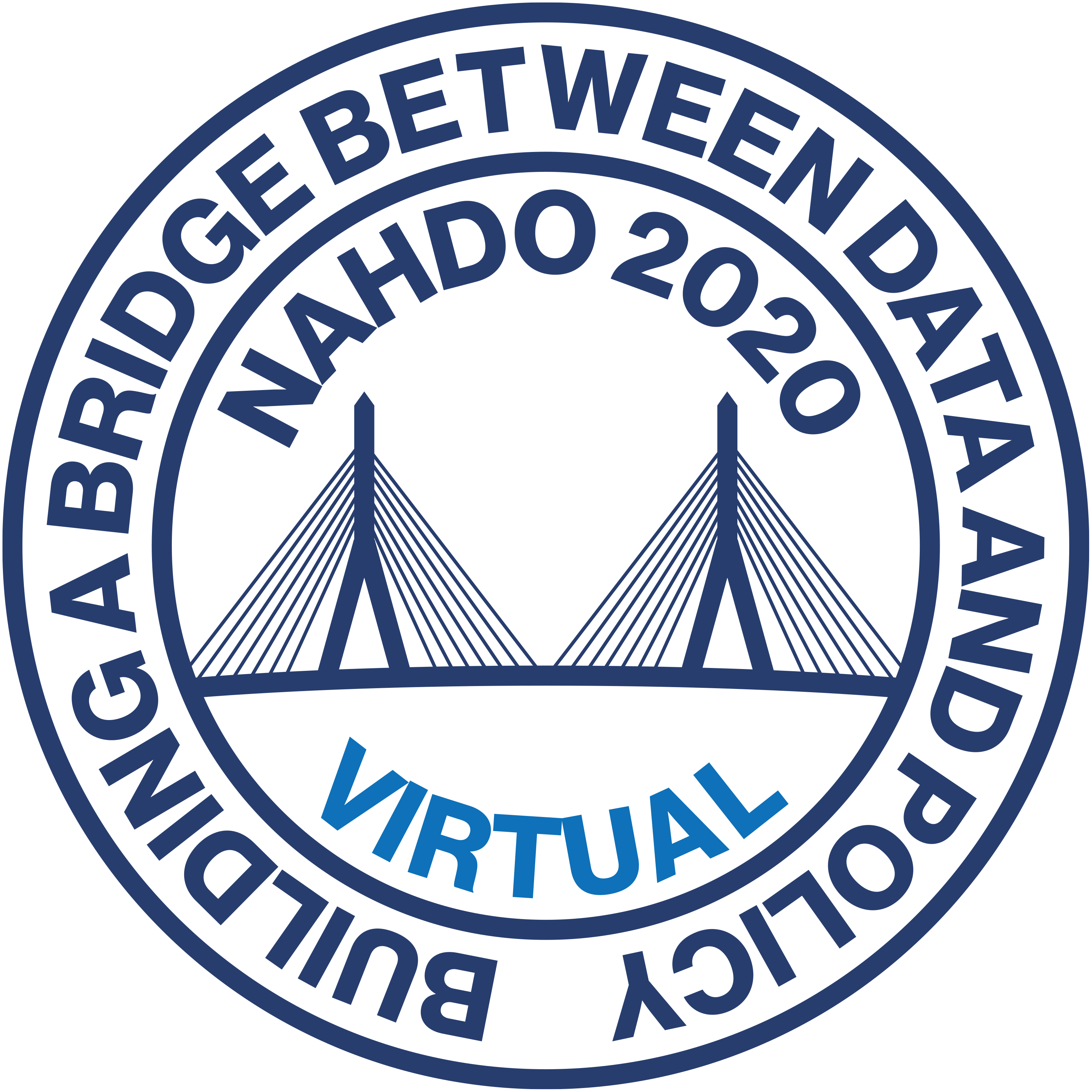 35th Annual Conference
#NAHDO2020
August 17-18 & 25-26, 2020
CONFERENCE CONTENT ARCHIVE
NAHDO is pleased to inform you that the 35th Annual Conference "Building a Bridge Between Data and Policy" has moved to a fully virtual platform. The first-ever NAHDO virtual conference kicked off at noon Eastern Daylight Time on Monday, August 17, 2020.
We have adjusted our traditional three-day format to four half-days (Noon to 5 p.m. EDT) spread over two weeks. This will allow people in all U.S. time zones to participate in live sessions.
We understand that many people would have difficulty attending an in-person event. By going virtual, we will allow more people the opportunity to participate both as attendees and presenters without reducing content. The meeting format is carefully planned to preserve attendee interaction, while expanding access to more participants and facilitating network and social interaction as much as possible. All registrants can view and participate in live interactive sessions. In addition, all sessions will be recorded and available for on-demand viewing by paid registrants after the conference ends.
New Format, Same Great Content
NAHDO 2020 will offer you the latest information on health data initiatives, innovations in analytics and public reporting. 
We are committed to providing the best available information on health data initiatives, innovations in analytics, and public reporting that our members and attendees have come to expect. This year's conference will include 24 sessions touching on six major themes:
Bridging data and policy
Improving data quality
Using data to contain costs
Building a broader vision of healthcare data
Privacy and security, and
Improving and expanding analytics