Since 1990, NAHDO has presented the NAHDO Award of Excellence in Health Leadership to an individual who represents the highest ideals in data collection, analysis, or outcomes measurement and whose creative efforts have made outstanding contributions to improvements in the collection, application, and/or dissemination of health data. Until his passing in 2005, Elliot Stone helped NAHDO select awardees who made significant contributions to the health information field and who exhibited characteristics of quality, excellence, and passion in their work---characteristics that Elliot himself embodied.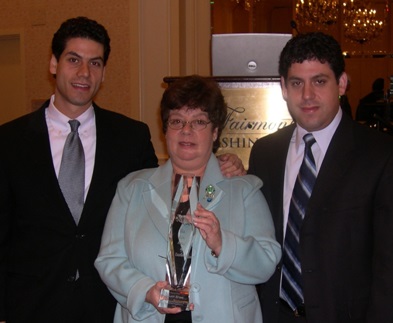 In 2005, following Elliot Stone's untimely passing, the NAHDO Board renamed its annual award, the "Elliot Stone Award of Excellence in Health Data Leadership", in honor of Elliot and in acknowledgement of his generosity, care, and diligence to the field and to his colleagues. Elliot set the highest standards for his own performance and for others to follow. At NAHDO's 20th Anniversary Meeting in Washington, D.C., the first Elliot Stone Award of Excellence was presented posthumously by NAHDO to Elliot's wife and sons.
In 2019 NAHDO is pleased to present the Award to Dr Joseph Thompson MD, President and CEO, Arkansas Center for Health Improvement.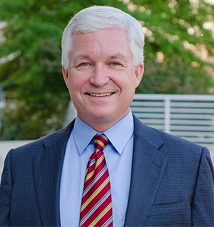 Past recipients
1991 - William Roper, MD, MPH
1992 - Robert Fetter, PhD & John D. Thompson, MS
1993 - Kerr White, M.D.
1994 - Dorothy Rice, DSc
1995 - Willis Goldbeck
1996 - Bruce Vladeck, Ph.D.
1997 - Ernest Sessa
2000 - Senators Kassebaum and Kennedy
2001 - Dr. Louis Sullivan
2004 - Robert Davis
2005 - Elliot Stone
2006 - David Nash, M.D. 
2007 - David Carlisle, M.D., Ph.D. 
2008 - Michael Pine, M.D., M.B.A.
2009 - Arnold Milstein, M.D.
2010 - Carolyn M. Clancy, M.D.
2011 - Marjorie S. Greenberg
2012 - William (Bill) F. Davenhall
2013 - Richard E. Johannes
2014 - Karen M. Bell, MD, MMS
2015 - No Award
2016 - Anne Elixhauser, PhD
2017 - Mark McClellan, MD PhD
2018 - Denise Love, BSN, MBA
2019 - Joe Thompson, MD, MPH